DALLAS, TX -- From energy companies that pledge to protect the environment, to legal corporations that prioritize pro bono services, coupling success with doing good has become contagious. "In seeking happiness for others, you find it for yourself," as the old saying goes, has continued to inspire businesses throughout the world. In the same spirit, on May 2nd, from 6-8pm, Global Chamber® Dallas will host an evening of learning about some of humanity's greatest challenges and how social impact organizations and corporate social responsibility (CSR) initiatives are tackling them. We'll also be sharing future opportunities for movers and shakers in the Dallas impact community.
The event will feature two engaging speakers with innovative approaches to business: Brett Bruen - a former diplomat, member of the National Security Council, Director of the Global Engagement at the White House under President Obama, and current President of the Global Situation Room, and Kyle Lukianiuk - a social entrepreneur and finance guru turned President of the Good Returns Network.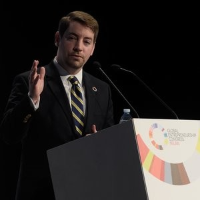 Although much of his expertise focuses on national security, specifically counter-crisis management (CCM), Mr. Bruen brings his diplomatic experience at the networking and negotiations table. When almost three hundred Nigerian school girls were kidnapped in April 2014, for example, he created "Let Girls Learn," a well-targeted social media campaign featuring top celebrities. Bruen's passion for entrepreneurship materialized through Spark Global Entrepreneurship, his White House "initiative that raised billions for emerging entrepreneurs around the world." Mr. Bruen advises businesses to use comparative approaches informed not only by statistics, but also by cultural features and perceptions. Language and semantics, he believes, can help read the cultural mindset of trading partners. Intimate, well-rounded knowledge, Mr. Bruen argues, is what helps businesses secure good deals and good deeds.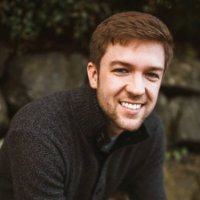 His passion for millennials to address global challenges and experience empowering Latin American women to grow sustainable businesses has inspired Kyle Lukianiuk to developing the Good Returns model. Good Returns is a six-step, customized approach to elevate corporate philanthropy and transformative missions. Its six steps build up on cycling capital via vetted "Impact Organizations" in order to generate sustainable impact on issues like conflict, environment, poverty, health and education. You're invited to join us, get inspired, and find out more about the changing world of societal impact. Join us!