6 Nov 2017 by Global Chamber Dallas TX
The Global Chamber® Dallas is pleased to announce our second annual Grow Globally Fair on November 16th, in Dallas, Texas.
'Global Exporter of the Year in the Field of Electronics' will be awarded to Knight Electronics / Orion Fans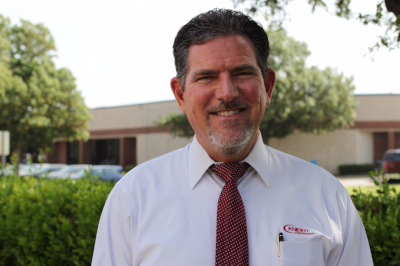 Since 1979 Orion Fans, a division of Knight Electronics, has been designing, developing and manufacturing a broad line of AC fans, DC fans, fan trays, fan accessories and blowers to meet the continuing thermal management needs of OEMs worldwide. Fast responses, short lead times and better inventory management programs result in lower inventory carrying costs for OEMs.
David Luna is the Global Account Manager for key global distributor partners. He is also the VP of Marketing for ORION responsible for the website content, sales and marketing tools, advertisement, press releases, and coordination of marketing efforts with stocking distributors. Global reach and expansion is their goal and spending more time in Europe and throughout the world is a must. David likes to say, "Globalization means Localization!"
Knight Electronics / Orion was nominated to receive an award by David Royce of the US Commercial Service, a collaborator of Global Chamber Dallas.
The Grow Globally Fair is an annual event hosted by Global Chamber and open for registration! It will be held from 3-5pm on November 16th 2017 at the Law Offices of Gardere in Uptown. Global Chamber currently has about 100 chapters world-wide that are either active and running, or have an Executive Director in training to launch their chapters. The vision is to expand into 525 metro areas by 2020. Global Chamber® is the only organization in the world with the mission to grow business from anywhere to anywhere while collaborating with every organization. We're a thriving and collaborating community of CEOs, executives and professionals in over 500 metrostaking on the world of global business.
The Fair culminates with the Global Awards ceremony. Please join us as we recognize Craig and others. Other award winners in 2017 include:
"Global Diplomat of the Year" Consul General of Mexico in Dallas, Francisco de la Torre. Read more HERE.
"Global Startup of the Year" Joshua Johnson, Sr. CEO of Global Expertise
"Global Innovator for Education Technology" Ramesh Balan, CEO & Founder of Knomadix. Read more HERE.
"Global Game Changer under 30" Kyle Lukianuk President of Good Returns. Read more HERE.
"Global Service Provider of the Year" Jessica Gordon, Director of the US Commercial Service
"Exporter of the Year in the Field of Electronics" Knight Electronics / Orion Fans
"Exporter of the Year in the Health Industry" Craig DiGiovanni , Partner in Medi-Dyne Healthcare Products, Ltd. Read more HERE.
"Emerging Exporter of the Year"... Milk Snob
"Global Attorney of the Year" Olga Torres of Torres Law, PLLC