7 Nov 2017 by Global Chamber Dallas TX
The Global Chamber® Dallas is pleased to announce our second annual Grow Globally Fair on November 16th, in Dallas, Texas.
'Global Attorney of the Year' will be awarded to Olga Torres, of Torres Law, PLLC. Olga Torres is the Founder and Managing Member of Torres Law, an International Trade Law Firm. Ms. Torres handles notable international trade matters for numerous companies worldwide and specializes in the areas of U.S. customs, exports, economic sanctions, anti-corruption compliance, and industrial security matters.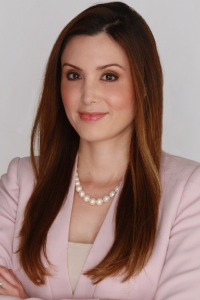 Due to her experience and qualifications, Ms. Torres has been selected for recognition in the 2017 edition of Who's Who Legal: Trade & Customs – a guide to the world's leading trade and customs lawyers, economists and anti-dumping consultants. Chambers and Partners USA also listed Ms. Torres as a Recognized Practitioner in the areas of International Trade: Export Controls & Economic Sanctions law in 2017. Ms. Torres has been rated for three consecutive years as a Super Lawyer Rising Star for Thompson Reuter's "Super Lawyers" publication, a distinction given to less than 2.5 percent of the attorneys in the state.
As a recognized leader in trade law, Ms. Torres was recently reappointed by the U.S. Assistant Secretary of State to the Defense Trade Advisory Group (DTAG). In this capacity, she advises the Bureau of Political-Military Affairs, which is the U.S. Department of State's principal link to the Department of Defense, on its regulation of defense trade in accordance with the Arms Export Control Act and its implementing regulations under the International Traffic in Arms Regulations.
Ms. Torres is a frequent speaker and moderator. She has lectured on international trade for organizations, universities and government agencies in different countries, including the United Kingdom, the Netherlands, Mexico, Thailand, France, and Canada. She was previously an attorney in the International & Cross Border Transactions group at Holland & Knight LLP in Washington, D.C. Ms. Torres is licensed to practice law in Washington, D.C., the State of Texas, Pennsylvania, and the U.S. Court of International Trade.
Olga was nominated by Global Chamber Dallas Advisory Board member, Dobrina Dobreva, who is an immigration attorney. "Olga Torres is amazing. She is well known I the community and has done some amazing work in the import/export arena" Dobrina says.
The Grow Globally Fair is an annual event hosted by Global Chamber and open for registration! It will be held from 3-5pm on November 16th 2017 at the Law Offices of Gardere in Uptown. Global Chamber currently has about 100 chapters world-wide that are either active and running, or have an Executive Director in training to launch their chapters. The vision is to expand into 525 metro areas by 2020. Global Chamber® is the only organization in the world with the mission to grow business from anywhere to anywhere while collaborating with every organization. We're a thriving and collaborating community of CEOs, executives and professionals in over 500 metrostaking on the world of global business.
The Fair culminates with the Global Awards ceremony. Please join us as we recognize Olga and others. Other award winners in 2017 include:
"Global Diplomat of the Year" Consul General of Mexico in Dallas, Francisco de la Torre. Read more HERE.
"Global Startup of the Year" Joshua Johnson, Sr. CEO of Global Expertise. Read more HERE.
"Global Innovator for Education Technology" Ramesh Balan, CEO & Founder of Knomadix. Read more HERE.
"Global Game Changer under 30" Kyle Lukianuk President of Good Returns. Read more HERE.
"Global Service Provider of the Year" Jessica Gordon, Director of the US Commercial Service
"Exporter of the Year in the Field of Electronics" Knight Electronics / Orion Fans. Read more HERE.
"Exporter of the Year in the Health Industry" Craig DiGiovanni , Partner in Medi-Dyne Healthcare Products, Ltd. Read more HERE.
"Emerging Exporter of the Year"... Milk Snob
"Global Attorney of the Year" Olga Torres of Torres Law, PLLC