7 Nov 2017 by Global Chamber Dallas TX
The Global Chamber® Dallas is pleased to announce our second annual Grow Globally Fair on November 16th, in Dallas, Texas.
'Global Service Provider of the Year' will be awarded to Jessica Gordon. Jessica Gordon is the Director of the U.S. Department of Commerce's U.S. Commercial Service Dallas-Fort Worth Office where she leads a team of industry-focused, international trade specialists to assist small to medium-sized North Texas companies to grow their businesses through launching an export business or increasing their sales transactions in target markets around the globe.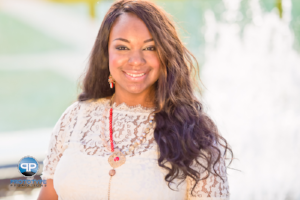 The Commercial Service Dallas-Ft. Worth office is one of 100 plus U.S. Commercial Service offices around the nation dedicated to assisting U.S. companies to expand their businesses by exporting, through providing export counseling, business matchmaking, market intelligence, commercial diplomacy, and trade advocacy. On average, U.S. Commercial Service clients increased their revenues by an average of $622,575, enabling increased employment by 7.2%, and safeguarding 3 jobs over the last 12 months as a result of the organization's assistance. 81 percent of clients indicated they were highly likely to recommend services provided by the U.S. Commercial Service.
In addition to heading the Commercial Service Dallas Ft. Worth office, Jessica serves as the Executive Secretary of the North Texas District Export Council (NTXDEC), the Commercial Service Dallas-Ft. Worth's lead partner of trade professionals appointed by the Secretary of Commerce to provide international trade guidance to the local business community, where she is the chief Commercial Service liaison for Commerce and NTXDEC engagement on international trade development issues and expanding the North Texas exporter ecosystem. Jessica is a member of Toastmaster's International, the World Affairs Council, and many professional and community organizations. A native of Biloxi, Mississippi, Jessica graduated Magna Cum Laude and earned double degrees, a BA in Spanish and a BSBA in International Business, from the University of Southern Mississippi. She is a graduate of the Else School of Management MBA Program at Millsaps College.
Jessica was nominated by last year's Global Service Provider of the Year winner Alale Allal of the Small Business Administration.
The Grow Globally Fair is an annual event hosted by Global Chamber and open for registration! It will be held from 3-5pm on November 16th 2017 at the Law Offices of Gardere in Uptown. Global Chamber currently has about 100 chapters world-wide that are either active and running, or have an Executive Director in training to launch their chapters. The vision is to expand into 525 metro areas by 2020. Global Chamber® is the only organization in the world with the mission to grow business from anywhere to anywhere while collaborating with every organization. We're a thriving and collaborating community of CEOs, executives and professionals in over 500 metrostaking on the world of global business.
The Fair culminates with the Global Awards ceremony. Please join us as we recognize Olga and others. Other award winners in 2017 include:
"Global Diplomat of the Year" Consul General of Mexico in Dallas, Francisco de la Torre. Read more HERE.
"Global Startup of the Year" Joshua Johnson, Sr. CEO of Global Expertise. Read more HERE.
"Global Innovator for Education Technology" Ramesh Balan, CEO & Founder of Knomadix. Read more HERE.
"Global Game Changer under 30" Kyle Lukianuk President of Good Returns. Read more HERE.
"Global Service Provider of the Year" Jessica Gordon, Director of the US Commercial Service
"Exporter of the Year in the Field of Electronics" Knight Electronics / Orion Fans. Read more HERE.
"Exporter of the Year in the Health Industry" Craig DiGiovanni , Partner in Medi-Dyne Healthcare Products, Ltd. Read more HERE.
"Emerging Exporter of the Year"... Milk Snob
"Global Attorney of the Year" Olga Torres of Torres Law, PLLC. Read more HERE.