The Global Chamber® Dallas is excited to announce our second annual Grow Globally Fair on November 16th, in Dallas, Texas. Global Chamber nominates and awards Milk Snob, a multi-functional cover for nursing and car seats, with Emerging Exporter of the Year.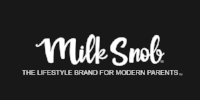 Founded in 2015 and based in the DFW area, Milk Snob is a lifestyle brand for modern parents. Milk Snob was born from the belief that parenthood should be functional and fashionable, and all its products ladder up to one overarching goal: to create simple and stylish essentials for parents around the world. The core product, the multifunctional cover, can be used for infant car seats, nursing, shopping carts, swings, high chairs and more. It is available in over 30 custom prints that change throughout the year and are designed exclusively for the brand. Milk Snob also carries other baby essentials including swaddles, wrap carriers, blanket and hat sets, and the brand new 'Pouch'- a modern twist on the traditional sleep sack.
In a short period of time, Milk Snob has expanded its US-based team, has been featured on ABC's Shark Tank and has grown its global presence in over 170 countries and 250 stockists.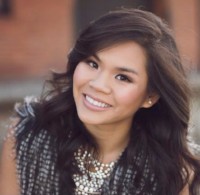 Accepting the award on behalf of Milksnob is Dana Bean, the Director of Retail for Milk Snob, leading the wholesale team in their international expansion. As an emerging exporter, Milk Snob has a long pipeline of innovations and is expecting to expand to 27 new countries in 2018.
The Grow Globally Fair is an annual event hosted by Global Chamber and is open for registration! It will be held from 3-5pm on November 16th, 2017 at the Law Offices of Gardere in Uptown. Global Chamber currently has about 100 chapters worldwide that are either active and running, or have an Executive Director in training to launch their chapters. The vision is to expand into 525 metro areas by 2020. Global Chamber® is the only organization in the world with the mission to grow a business from anywhere to anywhere while collaborating with every organization. We're a thriving and collaborating community of CEOs, executives, and professionals in over 500 metros taking on the world of global business.
The Fair culminates with the Global Awards ceremony. Please join us as we recognize Melanie, Dana, & Babette of Milk Snob along with these other incredible leaders:
"Global Diplomat of the Year" Consul General of Mexico in Dallas, Francisco de la Torre. Read more HERE.
"Global Startup of the Year" Joshua Johnson, Sr., CEO of Global Expertise. Read more HERE.
"Global Innovator for Education Technology" Ramesh Balan, CEO & Founder of Knomadix. Read more HERE.
"Global Game Changer under 30" Kyle Lukianuk, President of Good Returns. Read more HERE.
"Global Service Provider of the Year" Jessica Gordon, Director of the US Commercial Service. Read more HERE.
"Exporter of the Year in the Field of Electronics" Knight Electronics / Orion Fans. Read more HERE.
"Exporter of the Year in the Health Industry" Craig DiGiovanni, Partner in Medi-Dyne Healthcare Products, Ltd. Read more HERE.
"Emerging Exporter of the Year"... Milk Snob
"Global Attorney of the Year" Olga Torres of Torres Law, PLLC. Read more HERE.

We look forward to seeing you there -- cheers!