On May 03, 2018, from 8:30 AM- 4:00 PM CDT, Global Chamber® Dallas will host an exclusive learning opportunity for any business looking to build and protect its portfolio in a world of interconnected markets and threats.
Three distinguished speakers will share their robust experience in the areas of international risk, crisis management, and global branding: Brett Bruen - a former diplomat, member of the National Security Council, Director of the Global Engagement at the White House under President Obama, and current President of the Global Situation Room, Meredith Wilson - a former intelligence analyst at the Pentagon and CEO of Emergent Risk International, and Brady Roberts - a former officer who spent 16 years at the CIA, and current Director of Marketing and Customer Relations at Emergent Risk International.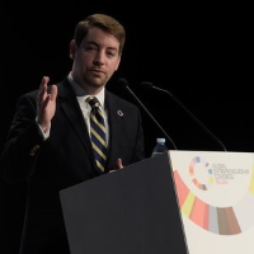 Brett Bruen will lead two crash courses in Global Marketing and Counter Crises. As Director of Global Engagement at the White House, Bruen was responsible for public diplomacy programs, international media, crisis communications, and global entrepreneurship. He is now a leading expert on counter-crisis management theory, a term he coined during his time on the U.S. National Security Council. While at the White House, Brett coordinated the United States' response to Russian propaganda, developing the first inter-agency communications task-force to push back against misinformation. When more than 200 school girls were kidnapped in Nigeria, Bruen created a new campaign called Let Girls Learn, featuring top celebrities. He also built the President's Spark Global Entrepreneurship initiative that raised billions for emerging entrepreneurs around the world. Now as a leading entrepreneur, Brett Bruen shares his experience and message with audiences everywhere. Mr. Bruen's overall message addresses universal issues, gleaning insight into the importance of cooperation, collaboration, and compromise. He emphasizes the efficiency of strategic communication and following your passions.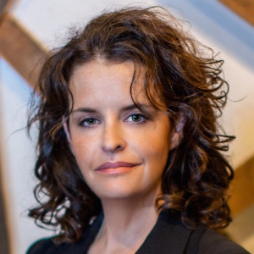 Meredith Wilson brings over two decades of international experience (Australia, the UK, Ireland, Vietnam, Malaysia) in the energy sector, corporate America, and the U.S. intelligence community. Ms. Wilson will be briefing Global Chamber's guests on developing intelligence techniques to protect overseas brands. After leaving the federal government, Ms. Wilson built a strategic intelligence program at ConocoPillips, worked in regulatory affairs, and structured a political risk program at Kosmos Energy. She suggests that businesses synchronize their risk mitigation with the latest global trends, while also keeping a sharp eye on political leadership, cyber-threats, regulatory burden, and climate change.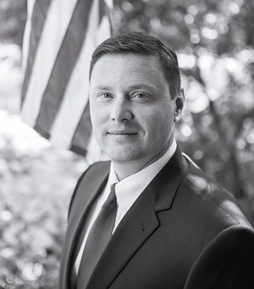 We are also excited to host Brady Roberts who will share insights on foreign crises case studies from his time working South Asia, the Middle East, and Central Europe. Mr. Roberts is passionate about helping innovative businesses in the field and has translated his almost two-decade long experience with the CIA into valuable advice for those trying to navigate the "modern risk landscape." A consultant for security technology start-ups, Mentor of Austin, Texas-based cyber security new venture studio Manifest, Mr. Roberts sits on the advisory board of Emergent Risk National, a premier cyber enterprise risk management, strategy and innovation firm.
Please join us for this event by registering here -- cheers!