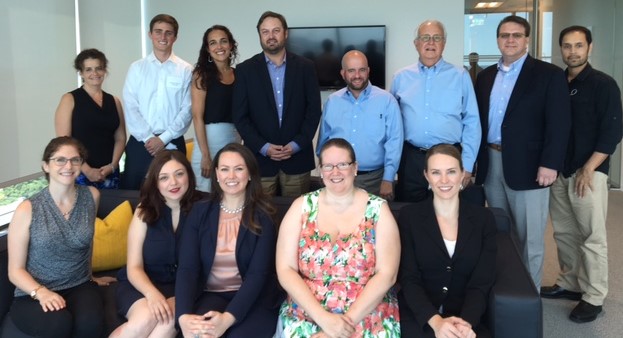 Last week, we had our inaugural Advisory Board meeting at Global Chamber Dallas. This was a very special event for me as I reflect on the fact that this organization was not even established in Dallas this time last year. Global Chamber had been thriving in Phoenix, Tuscon and some other metro areas, but was ready to expand into new large metro areas. You guessed it, yours truly gleefully accepted the challenge of launching and running our DFW chapter.
I started to put my full time efforts into launching this group in October, 2015. I rolled up my sleeves, followed my leader Doug Bruhnke (Founder/CEO of Global Chamber) felt roller coaster style sensations of excitement and terror as I organized our official Kick-off Launch event. In the end, I was thrilled that we were able to celebrate our official launch on December 7th, 2015 at Squire Patton Boggs. We had over 80 attendees, including members of the consular corps and international chambers, attorneys, bankers, entrepreneurs, educators and other global business professionals across DFW. We even had leaders from our Global Chamber team join us from Mexico, Austin and Phoenix. The launch party was a blast. And then my work really began.
Over the course of the past 10 months, I've had endless one-on-one coffee meetings, lunches and phone calls with the purpose of sharing the vision of the Global Chamber with others and listening how we can be of service to the DFW international business community. I was repeatedly told that there has been a void when it comes to a nucleus for international business here, and was continuously encouraged by others to keep moving forward.
As the time arrived to assemble an advisory board to take our goals to the next level, my strategy was to first approach all of those who were encouraging and advising from the beginning and came from a place of kindness. Many of these busy and important people didn't necessarily have much to gain from spending time with me, but they believed in the mission of making the world a better place through being connected globally. So they went the extra mile writing email introductions, sharing insight, and asking how they could help (Julie Goodman and Ben Clumeck). They took me to lunch or coffee and brainstormed (Brewster Waddell). They suggested speakers and event space (Dawson Williams and Joe Payton). They spoke highly of us and referred others to us (Zorica Ilin and Raj Daniels). It was a natural step to invite these special charter contributors to join our board.
Some of the board members approached me, sharing their support of what we are doing and told me they'd like to be more involved. Some of the board members are newer acquaintances, but their mission fits our mission like a seasoned baseball glove, and I couldn't help but ask them to join this team. Thank you Kim Carlson, Jon Bennett, Meredith Wilson, Micah Bellieu, Roger Cunningham, Brian Mitchell, Delayne Reamsbottom, Gemma Descoteaux and Lynelle Wilson. Also thank you to our team, Lisa Klugiewicz, Alex Plotkin, Annabelle Ackling and Ishan Goel.
Needless to say, this group is very special to us, and I have been thrilled about their desire to help us grow! We see them as a set apart and unique gift to us that can help influence our impact for the years to come. My intention is that our board members become better and stronger because of their relationships with each other, and that DFW based businesses become more successful and a better contributor to the world because of our efforts together.
In some cases indirectly, we can make an impact on bringing up the middle class in developing countries by showing foreign investment opportunities to businesses. We could possibly help save companies from bankruptcy and save jobs by giving them tools to prevent simple and costly mistakes. We can make simple introductions and help someone launch a brand new career. We may be a new group, but we are focused on the potential we have in making a difference by collaborating with and supporting others.
Global Chamber is a global platform for CEOs, executives and professionals in 500 metropolitan areas to take on the world of global business more successfully and efficiently. Our service offerings 'fill in the gaps' that happen in cross border business to provide members with more customers, more trusted partners and more expert resources to grow globally while lowering risk and accelerating growth. Our Board of Advisors for Global Chamber Dallas foster and support international trade and businesses in the DFW Metroplex.