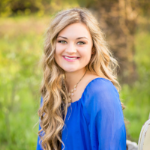 By Annabelle Ackling
My first year in college was nothing short of life changing. To be direct, I went from being a Nursing major to becoming an International Studies and Journalism major. Once I made this drastic change, I quickly realized (thanks to my Mom) that I no longer had the job security that comes with a nursing profession. It was then that I realized my summers could no longer consist of sleeping in until noon and running around with my friends; it was time to be a big girl. By some lucky twist of fate (my aunt told me about it), I came across an internship opportunity with Global Chamber Dallas, and although the company name sounded really cool and impressive, I had no prior information about this organization. Like any good potential employee I did my research (with help from my overzealous Dad), but honestly, going into my interview, I was still confused. Luckily during my interview with the Executive Director, Korina Smith, I was able to piece together my research with her explanation. After my interview I was sold. Global Chamber provided me with the opportunity to serve a great selfless company, while allowing me to meet business professionals in the Dallas area and from abroad. Not only that, but the whole Global Chamber organization started only two years ago, and the Dallas chapter launched in December, so it was new and growing quickly. Not many students my age get to say they got the same career defining experience. Global Chamber Dallas is an organization that serves business professionals who want to get connected with businesses all over the globe. The chapters all work together providing its members with an extensive platform to open up their businesses to metros all over the world! Here are the top five things I've learned while being an intern at Global Chamber Dallas.
Networking is everything!
The work force today is not what it has been in the past. No longer does a college degree set you apart and guarantee you a job after graduation. When you're the oldest child of a stay-at-home mom, and a dad that works in a field you aren't interested in this can be a big problem. The only solution to this problem is networking. With the Global Chamber I was able to go to networking events for international business professionals. Not only was I able to network with people who someday may help me get a job, but also I was able to learn about a vast platform of careers that I would not have ever learned about if I did not go to such events. Face to face networking is the number one skill that students can learn to prepare for a future career. It allows individuals, companies and businesses to experience you and see how you connect and relate to other business professionals before even entering the business world.
2. Global Business is growing everywhere, especially Dallas.
Dallas has been a hub for business since its founding, but the international business community has really taken off recently in part to the Global Chamber. With the new high-speed train being developed to go between Houston and Dallas, the international business community will grow faster than ever. Houston is already a major US port, and with the Dallas Fort Worth airport the opportunities are endless. This fact has given me pause that attending college in Dallas would actually be beneficial for me because of all of the international opportunities and contacts. If I didn't love being a Razorback so much maybe I would consider it.
3. Hard work pays off.
I've learn an immense amount from interning for Korina. She is such an awesome mentor and role model and is so business savvy. In six months she has managed to build an international business community in Dallas pretty much from scratch. I'm not joking when I say she knows EVERYONE. But this has not come from luck, or good fortune; she works day in and day out networking, meeting, and collaborating with the international business community in Dallas. She has shown me that with hard work you are able to build anything. She really is an inspiration. Global Chamber is fortunate to have her. But with all this success are always ups and downs. There have been days when our leads have dwindled and it seemed as if there was no solution, but she is never discouraged. This is not something that can be taught in school, either you have the initiative to work hard or you don't. But when you do, you can accomplish anything.
4. Collaboration is better!
The business world can be cold and harsh. Many people trying to get ahead don't care who they step on in the process; however, businesses do need to be aggressive for growth and development, and through my time with the Global Chamber I have found that collaboration is better! Businesses are able to get more done faster and with more efficiency when collaborating with others. The Global Chamber has been able to facilitate and make introductions among people who begin to work together and this benefits them both. It is unique to find a person, let alone an organization, whose sole purpose is to help business professionals grow, but that is just what Global Chamber does. This organization works because of the dire need people have to grow and expand their businesses overseas and that takes cooperation. I'm so honored I got to play a small role in company that is going to be huge!
5. Uncertainty is okay.
My main goal for joining the Global Chamber world this summer was to learn about possible professions. Even though my eyes were opened, I am still unsure where I am going to end up, and the secret I found is this: no one does. Even people who are well into their career don't know where they're headed. I've learned that it is okay to pursue your interests to see what's out there. Pursue your passions, study what excites you, because when it's all said and done you will just regret it if you are in a career just because of a salary or job security (take it from the former future nurse). I now know that most people don't even have a career or job relevant to their degree anyway. People find their passions, some later than others, and it's okay. The best advice I have is go see what's out there as soon as you can, because if not now, then when?

I have learned many vital and important information during my time as an intern. Some days I learned so much and was able to see first hand what it takes to be in the business world, and others I was just happy to help (even if it did involve calling people). I've had a once in a lifetime opportunity interning for Global Chamber, and feel as if I've matured in many ways. I have learned so many important life lessons all due to the Global Chamber and Korina. I can't wait to see where life takes me next, and until then I'll try my best to not stress too much about it.