The Global Chamber® Dallas is pleased to announce that the BB&T team members Megan Nguyen-Trinh, Brad Timberlake and Jeremy Ivie will be accepting the "Global Bankers for Exporters of the Year" award at our first annual "Grow Globally Fair" on October 18th, in Dallas, Texas.
Jeremy, Megan and Brad were nominated by Global Chamber Advisory Board member Ben Clumeck, "I am pleased to nominate Jeremy, Megan, and Brad for the excellent work they do working with companies doing business internationally. They work with companies to help them find a solution whether it be export financing, letters of credit, or servicing a foreign company's U.S. business." - Ben Clumeck, President at Uber Trade Credit LLC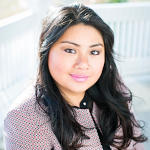 Megan Nguyen-Trinh, Vice President BSO, BB&T
Megan Nguyen-Trinh graduated with a Bachelor's of Science Degree in Business Management from the University of New Orleans. Megan started her banking/financing career with Wells Fargo Bank and spent 10 years there in various roles, including Account Management, Credit Management, Sales Management, and Business Development. In 2013, Megan joined Citibank as a Relationship Manager where she developed the International Banking & Financing skillset, then made her way to BB&T in 2015 when BB&T acquired Citibank's Business Banking Portfolio. Megan has helped numerous International Businesses grow and expand their business and continues to be their advocate.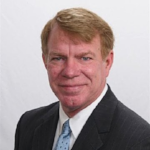 Brad Timberlake, Vice President Commercial Banking, BB&T
Brad Timberlake is a commercial banker with BB&T in Dallas / Ft. Worth. After graduating from the University of Texas with a BBA in Accounting, Brad worked as an auditor in Austin with Peat Marwick Mitchell (now KPMG). He went on to work as a commercial banker with Texas Commerce Bank (now Chase) and as a Chief Financial Officer for a chain of movie theaters in Austin. He moved to Dallas in the early nineties and held various management positions with MBNA (now Bank of America) for close to twenty years. Several years ago he got back into commercial banking with Citi and moved to BB&T through an acquisition almost two years ago. He works with manufacturing, retail, healthcare, real estate, and service companies headquartered in the Metroplex. In his spare time, Brad enjoys spending time with his family and friends, playing golf, and reading.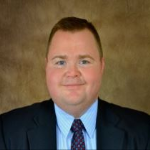 Jeremy Ivie, Vice President Relationship Manager, BB&T
Jeremy Ivie, Vice President at BB&T has been in the banking industry for over 10 years. He joined BB&T as a commercial banker through the acquisition of Citibank's Business Banking portfolio. During his tenure at Citibank, he developed and managed relationships with international companies. At BB&T, he focuses on helping small to medium size businesses obtain financing through the SBA Export Working Capital and EXIM Bank programs. Jeremy graduated from the University of North Texas with a BBA in Finance. In his spare time he enjoys watching the Dallas Cowboys, traveling, and spending time with friends and family.
The Grow Globally Fair is an open event to all who are interested or involved in Global business. It is hosted by Global Chamber, and is open for registration! Global Chamber currently has a presence on every continent, and has 90 chapters world-wide that are either active and running, or have an Executive Director in training to launch their chapters. The vision is to expand into 525 metro areas by 2020. Global Chamber® is the only organization in the world with the mission to grow business from anywhere to anywhere while collaborating with every organization. We're a thriving and collaborating community of CEOs, executives and professionals in over 500 metros taking on the world of global business. Our millions of trusted resources, followers and connections in over 5,000 cities support members growing globally by filling in the gaps that happen across borders.
Other awards to be presented during the Grow Globally Fair 2016 include:
"Global Leader in Social Impact" Salah Boukadoum, Founder of Good Returns model
"Global Elected Official of the Year" Mayor of Frisco, Maher Maso
"Global Educator of the Year" Dr. Simon Mak, Ph.D, SMU's Cox School of Business
"Global Startup Leader of the Year" Jason Croft, Jason Croft Video/Marketing
"Global Service Provider of the Year" Allal Alale, Small Business Administration
"Global Bankers for Exporters of the Year" BB&T Team
"Global Exporter of the Year"... Lynn James-Mayer, CEO of BioSafeTech
"Global Attorney of the Year" Kevin Maher, Baker & McKenzie