Welcome Anita to Global Chamber Dallas!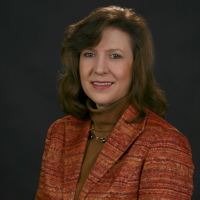 Anita Gordy-Watkins is the Associate Vice Chancellor of Global Economic Development at Dallas County Community College District. In this position, Anita provides strategic leadership for building strong international alliances to support the workforce initiatives with colleges and to support economic development initiatives of the District and its communities. Additionally, Anita focuses on increasing foreign direct investment strategies for Dallas County, as well as positioning the District as the leader in global business development for the Metroplex.
Previously, Anita was executive vice president of Oklahoma State University's Institute of Technology, holding many positions there throughout her 26-year career with the university. As former chair of the Oklahoma Governor's International Team, she was actively involved in leadership of the state's global efforts, mobilizing key partners and resources to position Oklahoma for growth in foreign direct investment, trade and state-wide internationalization initiatives.
She frequently speaks on topics domestically and abroad related to international relations, workforce development, and building successful domestic and global partnerships. She has been responsible for establishing a successful Global Leadership and Development Academy that delivers professional development and international programming for domestic and international clients and partners around the world. She has traveled and worked extensively with various countries to include; China, Thailand, Vietnam, Korea, India, UAE, Jordan, Israel, Azerbaijan, Turkey, Kenya, Brazil, Peru, Costa Rica, Mexico, Canada, and throughout Europe.
Anita is a graduate of Oklahoma State University. When not at home in Ovilla, TX, Anita enjoys traveling the world with her husband and 3-year old daughter.