Global Chamber® Dallas
Global Chamber® Dallas is part of a thriving and collaborating community of CEO's, executives, and professionals in 525 metropolitan areas around the world taking on global business. We leverage technology and our own professional network to help companies succeed faster and more profitably across borders. We work collaboratively with local government agencies and organizations who also focus on helping DFW businesses to "go global" more successfully.  
At Global Chamber® we  help companies reduce global business mistakes, lower business risk, and jump into international business more prepared.  We are the only organization in the world with the mission to grow business from everywhere to anywhere while collaborating with every organization. We help companies, investors and business service providers succeed.
Doug Bruhnke, Executive Director
Global Chamber® Dallas
Doug Bruhnke has lived in 7 states (including Texas) and three countries (US, Japan and Singapore), and traveled to over 60 countries. He founded Global Chamber® to assist companies to grow globally from anywhere in the world.
Education: EMBA, Michigan State University; BS Chemical Engineering, University of Utah
Boards: District Export Council, US Global Leadership Coalition, University of Utah Alumni Association
Past Affiliations: DuPont, DuPont-Showa Denko, Dupont-Dow Elastomers, Phelps Dodge Mining, Promodel Corporation
Personal: Wife of 35 years, daughter who is a nurse practitioner.
Korina Smith
Global Advisor, Global Chamber® Dallas
Korina has served as the Executive Director of Global Chamber® Dallas through July 1, 2018 and during a short transition she is Global Advisor. Watch for more information about her new role in Dallas. Korina is a dedicated, mission-driven leader who thrives leading and developing teams. Korina has been a professional public speaker for over a decade and consistently exceeds sales standards. She loves mentoring and coaching others one-on-one to maximize performance.
 
Team Members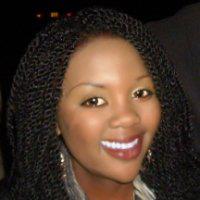 Tsungi Mukandi
Deputy Director, Global Chamber® Dallas
Tsungi studied Network Engineering at the University of Zimbabwe and is working towards her B.S in Mechanical Engineering and Mathematics at SMU.  She brings with her 8 years of experience working in business development and technology in the world's leading multinationals, including Microsoft Africa.  She is passionate about innovation and the power businesses have to cross boundaries, make global impact and solve real life problems through cutting edge products and solutions.
---
Advisory Board Members
This board consists of insightful business leaders advise Global Chamber Dallas in our efforts to support international trade and businesses in the DFW Metroplex. 

Anita Gordy-Watkins 
Associate Vice Chancellor, Global Economic Development at Dallas County Community College District
Anita Gordy-Watkins provides strategic leadership for building strong international alliances to support the workforce initiatives with colleges and to support economic development initiatives of the District and its communities. Anita focuses on increasing foreign direct investment strategies for Dallas County, as well as positioning the District as the leader in global business development for the Metroplex. She frequently speaks on topics related to international relations, workforce development, and building successful domestic and global partnerships. She has been responsible for establishing a successful Global Leadership and Development Academy that delivers professional development and international programming for domestic and international clients and partners around the world. She has traveled and worked extensively with many countries. Anita is a graduate of Oklahoma State University. When not at home in Ovilla, TX, Anita enjoys traveling the world with her husband and 3-year old daughter.
Caio Braga 
Director of Business Development at Coface
Caio Braga is a consummate International Trade professional with more than 20 years of experience spanning from Import & Export practices, Trade and Development, Risk Mitigation, Trade Finance and International Logistics. Caio is a Sao Paulo, Brazil born individual with a extensive international background with exposure in multiple countries and cultures. Caio is currently based in D/FW area.
Dobrina Dobreva 
 Founder, Dobreva Law Office
 Ms. Dobreva is a founder and principal immigration attorney of Dobreva Law Office. As an experienced U.S. immigration attorney, Dobrina is known among clients  and peers for providing creative solutions to complex immigration law problems, involving investor visas, work visas and immigration compliance. Her practice focuses on corporate immigration matters for high-tech, pharmaceutical/ biotech and health care industries. Specifically, Dobrina's immigration practice includes E-1 and E-2 treaty investors visas, EB-5 investor visas,  employment based  EB-1, EB-2, EB-2 National Interest Waiver, EB-3immigrant visas, PERM, TN, H-1B specially occupation, L-1A and L-1B intercompany transfer, O and P visas for individuals with extraordinary ability. Finally, Dobrina has been a frequent speaker at educational and business seminars on various immigration law topics in the DFW Metroplex. 
Hubert Zydorek     
Program Director, Bachelor of Science in Global Business, Jindal School of Management, The University of Texas at Dallas
Hubert Zydorek serves as Program Director of the Bachelor of Science in Global Business as well as Director of  Center for Global Business at the University of Texas at Dallas. Hubert has 15+ years of experience in international consulting, academic teaching and management of design, development and delivery of blended-learning solutions to international clients. Prior to joining UTD Hubert worked for Xerox Learning Solutions managing advisory learning projects for Ernst & Young, one of the Big Four accounting firms. During this time Hubert led design, development and implementation of programs for various ranks (New Hire through Partner) at EY. He has lived and worked in Poland, Spain, Germany, the Netherlands, India, China and led offshore teams from China, India, Malaysia, Mexico and the Philippines. Hubert received his BA in International Relations and Business from Cleveland State University, his MBA from Cleveland State University, and MA in Finance and Investments from the University of Nottingham Ningbo China. 
Jessica Gordon    
Director, U.S. Department of Commerce's U.S. Commercial Service

Jessica Gordon is the Director of the U.S. Department of Commerce's U.S. Commercial Service Dallas-Fort Worth Office where she leads a team of industry-focused, international trade specialists to assist small to medium-sized North Texas companies to grow their businesses through launching an export business or increasing their sales transactions in target markets around the globe.  She also serves as the Executive Secretary of the North Texas District Export Council (NTXDEC), the Commercial Service Dallas-Ft. Worth's lead partner of trade professionals appointed by the Secretary of Commerce to provide international trade guidance to the local business community, where she is the chief Commercial Service liaison for Commerce and NTXDEC engagement on international trade development issues and expanding the North Texas exporter ecosystem. A native of Biloxi, Mississippi, Jessica graduated Magna Cum Laude and earned double degrees, a BA in Spanish and a BSBA in International Business, from the University of Southern Mississippi.  
Lynn James-Meyer     
Founder and CEO, BioSafe Technologies, Inc. 
Lynn  is the product developer, founder and CEO of BioSafe Technologies, Inc. The company has been manufacturing and exporting a specialized non-toxic head lice shampoo since 2003 and exporting in bulk to several large European multinational companies where the formulation is further packaged and private labeled into branded lines of products for use on children. Lynn is a graduate of American University in Washington DC with a major in Primary Education and minor in Biology and Psychology. In 1990 she volunteered to work on a humanitarian project in Brazil. Lynn later negotiated with a multi-national chemical supplier to reformulate and purify a specialized raw material; initiated clinical trials in 4 countries; obtained marketing registration for its headlice shampoo kit in Europe as a Class I Medical Device; developed a working relationship with a research scientist from the University of Bristol in the UK who later became a Board Member and Scientific Advisor for BioSafe and developed international supply contracts for exporting product to the Netherlands from 2003-2006, France 2007 to present, UK 2011-present.
Meredith Wilson 
 Founder and CEO, Emergent Risk International LLC
Meredith Wilson is the Founder and CEO of Emergent Risk International, LLC, which empowers companies to understand and address the impact of geopolitical events on their business.  The company specializes in addressing risks and opportunities in emerging markets, political and security risk, and building strategic risk intelligence programs for multi-national companies and organizations. ERI provides consulting, training and advice to some of the largest multi-national companies in the US. Ms. Wilson serves as a political risk and intelligence advisor to executive management and government and has 19 years experience in international environments, the energy sector, major corporations and the US intelligence community.
 Thomas Reddin 
  Shareholder, Polsinelli
 Thomas Reddin has been an advocate for businesses and entrepreneurs throughout the country for more than 30 years. Tom, who focuses his practice on employment litigation and counseling, has been recognized on the Best Lawyers in America, Who's Who in American Law, and Texas Super Lawyers list. As a trusted advisor, Tom partners with clients to anticipate and manage the multitude of risks presented by the modern workforce, including through the development and modification of workplace policies, training programs, practical advice on specific employee issues, and contemplated employment actions. Tom works closely with the firm's employee benefit and tax attorneys in preparing executive employment, compensation and severance agreements and arrangements. Tom currently serves as vice-chair of the firm's Employment Disputes, Litigation and Arbitration practice.
---
If you're interested in learning more about Global Chamber Dallas or in becoming a member, contact us at DFW@globalchamber.org, 469-759-3903