/
10 Things you miss if you're not at this event:
The essential elements of a qualified Insider Threat program
How to integrate high quality security practices with the USDOD requirements

B

asic indicators that an employee may become a security risk
Common business technologies that can be used in economic espionage activities
How economic espionage and business intelligence gathering occurs at trade shows
The importance of selecting the appropriate types of currency and financial instruments
The proper safety and security safeguards for international business travelers
How to implement the necessary Cyber Hygiene for international business operations
Potential threats involved in the international transportation and shipping environment
How to detect when a person is attempting to covertly elicit proprietary information
---
Details
DATE: Thursday, May 11, 2017
TIME: 8:00 a.m. - 4:30 p.m.
LOCATION: Tower At Cityplace, 2711 N. Haskell Ave., Dallas, TX 75204. We are meeting at the Auditorium off the main lobby.
COST: $149/$112 for students, Global Chamber members & Community Partners
MEALS: Breakfast, lunch, and refreshment breaks will be provided.
Optional Post Event Happy Hour on 42nd Floor 4:45 p.m. -6 p.m.
REGISTRATION REQUIRED: Deadline to register is 7 p.m. (CST) on May 5.
PARKING: There is a parking garage under the building, cost is $20/vehicle for the entire day.
*Full Agenda coming soon!
---
Agenda
(Please note: This agenda is subject to change)
| | |
| --- | --- |
| Time | Topic/Activity |
| 07:00 – 7:30 | Sponsor Table Setup |
| 07:30 – 08:00 | Registration, Breakfast & Networking |
| 08:00-08:30 | Opening Remarks |
| 08:30-09:15 | Keynote Address |
| 09:15 – 10:00 | Elicitation |
| 10:00 – 10:15 | Networking & Refreshment Break |
| 10:15 – 11:15 | Insider Threat |
| 11:15 – 12:00 | Espionage Technology |
| 12:00 – 12:30 | Lunch |
| 12:30-13:00 | Lunch Speaker-Foreign Culture Aspects |
| 13:00-13:15 | Networking, Refreshment Break & Transit Time |
| 13:15-14:00 | International Travel Security |
| 14:00-14:45 | Threats to Shipping Goods & Services |
| 14:45-15:00 | Networking & Refreshment Break |
| 15:00-15:45 | Risks of Using Non-Traditional and Foreign Currency |
| 15:45-16:30 | Proper Cyber Hygiene in the Global Marketplace |
| 16:45-18:00 | Post Event Happy Hour |
---
SPONSORSHIP
Global Chamber® Members get $300 off Sponsorships!
Sponsorship table for your business/organization throughout the event

Placement of your logo on slides during event

Advertisement of your logo on event promotional materials

Blog post and social media advertising leading up to event

2 Complimentary tickets to the event for your staff and/or preferred guests

Special acknowledgement by our event hosts

Access to VIP room throughout the day
Non Member Sponsorship $1,000 Member Sponsorship $700
Hear From Leading Experts in Key Fields such as Cybersecurity, Economic Espionage, and Much More
Get to know the day's keynote speaker, Kevin Mellott, who will speak on
economic espionage countermeasures and how to protect your business.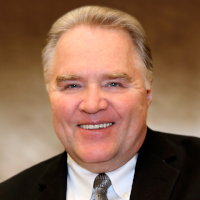 Kevin D. Mellott, President of ERASE Enterprises
Mr. Mellott has over 42 years of experience in the field of public safety. Prior to founding ERASE Enterprises, Mr. Mellott was an Assistant Chief in the Department of Public Safety for the City of Pittsburgh, Pennsylvania. He supervised several special investigation units including the Bomb & Arson Strike Team which was a multi-agency team of federal, state, and local investigators. READ MORE HERE.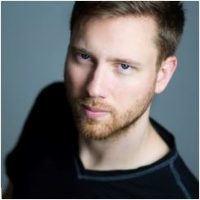 Ross Stewart, Supervisor of ERASE Enterprises
Ross Stewart is a Supervisor with ERASE Enterprises and works in the Armed Security Services, Technical Surveillance Countermeasures, and Investigations Divisions. He has a B.A degree in International Studies-International Security and Diplomacy from the University of North Texas.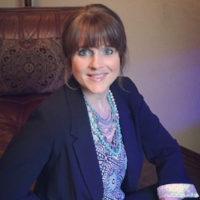 Annie Stellato, President of Stellato Consulting
Annie Stellato is the president of Stellato Consulting and has held various positions supporting national security over the last 15 years. Her professional background provides her with a level of expertise in security clearance cases that is unparalleled within the National Security Law practice industry. READ MORE HERE.

Ana Snyder, Principal, Docent Systems
Born in Belgrade, Ana Snyder founded her own Managed Services company, Docent Systems, in 2016, which concentrates on helping companies develop, implement and manage more secure business practices. As a 17 year-old high school transfer student to the U.S., Ana has immersed herself in a breadth of aspects within the information technology sector and has become recognized as having in-depth expertise with IT infrastructure and network security. READ MORE HERE.
Jonathan "JP" Phillippe, Protective Intelligence Analyst for Stratfor
Jonathan "JP" Phillippe is a Protective Intelligence Analyst with Stratfor, a geopolitical analysis firm that provides global awareness and guidance to individuals, governments and businesses around the world. READ MORE HERE.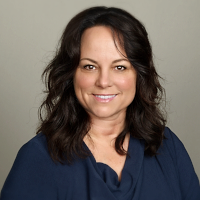 Kim Jones, Founding Team Docent Systems
Kim Jones is a Certified Ethical Hacker (CEH) and a seasoned Information Technology professional with almost three decades of experience in Networking and Cyber Security across a variety of segments including medical devices, software development for flight controls, school sector interconnectivity, and the financial sector. READ MORE HERE.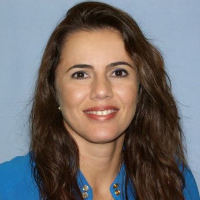 Andrea Zanini Almeida, Esq.
Andrea Zanini Almeida is an international counsel with experience in software licensing, corporate law, internet and privacy, international, intellectual property, regulatory compliance, contract negotiation and risk management for internet infrastructure and web-hosting providers.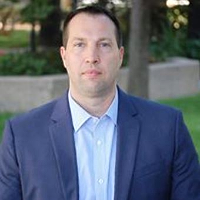 David Grantham, Ph.D., Senior Fellow, National Security National Center for Policy Analysis
David A. Grantham, Ph.D., is the Senior Fellow of National Security at the National Center for Policy Analysis and leading expert in national security matters and international affairs with specializations in Latin America and the Middle East. Dr. Grantham's expertise engages the nation's most pressing issues, like terrorism, international security and military affairs.
Additional speakers:
Troy McAdoo- Special Agent-FBI
Luiz Jaramillo- Special Agent-FBI
Robert Haldeman- Special Agent- Homeland Security Investigations
---
Thank you to our Sponsors: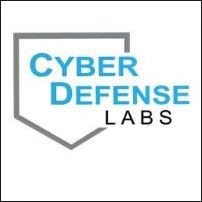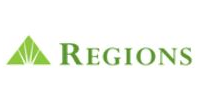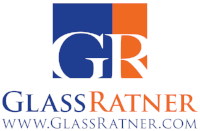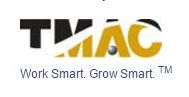 ---
Thank you to our Community Partners: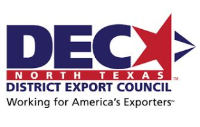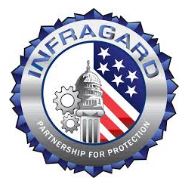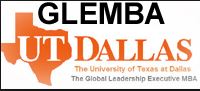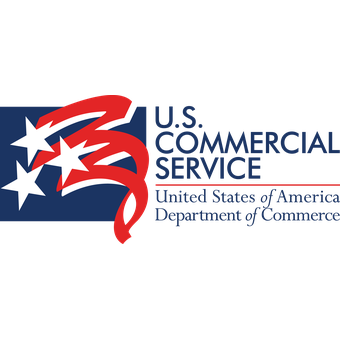 Tower at Cityplace, 2711 N Haskell Ave, Dallas, TX 75204, USA (Joe C. Thompson Amphitheater off the main lobby)