Grow Globally Fair DFW

The Global Chamber "Grow Globally Fair' is a signature Event featuring all the global resources in Metro DFW, all together, one time per year.
It's a global trade fair that will culminate with an award presentation, acknowledging some of the best global business leaders in the region. This is the place to be to meet everyone you need to know if you're doing global business.
If you're doing business in countries outside the U.S., sign-up today to walk the global road through our trade show of international business. Also enjoy global business awards.
Attendance: Only $10 for members and sponsors, $25 for non-members.
For more information on becoming a member, click here.
Trade Table: $40 for members and $100 for non-members.
Note: Set-up for trade tables 2:00pm.
Parking Information
Valet – approx.. $16.00 per car
Garage Parking - $5.00 per car (after hours rate), Daily Rate $16.00 per car
-Entrance off of Harwood Street
Agenda
3:00 - 4:00 - Expo... Walk the Floor!
4:00 - 4:15 - Snack and be seated in Auditorium
4:15 - 5:00 - Global Awards (see below)
5:00 - 5:15 - Final walk through of the Expo
Global Awards
Announcing this year's winners below! Thank you to all who have nominated your colleagues and acquaintances.
"Global Diplomat of the Year" Consul General of Mexico in Dallas, Francisco de la Torre. Read more HERE.
"Global Startup of the Year" Joshua Johnson, Sr. CEO of Global Expertise
Read more HERE.

"Global Service Provider of the Year" Jessica Gordon, Director of the US Commercial Service. Read more HERE.
"Global Innovator for Education Technology" Ramesh Balan, CEO & Founder of Knomadix
Read on HERE.
"Startup Importer of the Year" Brandon Friedman, CEO & Founder of Rakkasan Tea Company. Read more HERE.
"Global Game Changer under 30" Kyle Lukianuk, President of Good Returns
Read more HERE.
"Exporter of the Year in the Field of Electronics" Knight Electronics / Orion Fans. Read more HERE.
"Exporter of the Year in the Health Industry" Craig DiGiovanni, Partner in Medi-Dyne Healthcare Products, Ltd
Read more HERE.
"Emerging Exporter of the Year" Milk Snob
"Global Attorney of the Year" Olga Torres of Torres Law, PLLC. Read more HERE.
Thank you to Gardere for hosting!
Gold Sponsor: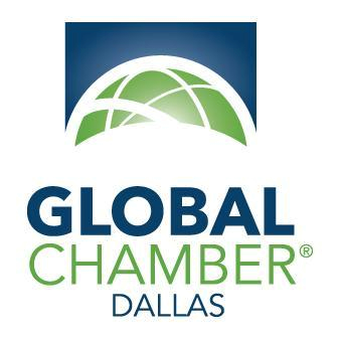 Gardere, 2021 McKinney Ave #1600, Dallas, TX 75201