Calling all globies to come together for a large, catered US-China Trade event! The Canton Fair is the China Import and Export Fair, China's biggest comprehensive trade show, hosted by China's Ministry of Commerce and organized by China Foreign Trade Centre. The focus of the event will be on doing business in China, specifically with imports and exports.
Agenda
6:00pm; Registration, drinks and appetizers
6:15pm - 8:00pm; Program
PLEASE NOTE PROGRAM WILL BEGIN AT 6:15PM SHARP
*Appetizers and drinks will be provided.
A representative from the China Trade Centre will be dialing in via video conference to discuss the Canton Fair during this event. Canton Fair is the largest trade fair in China; the accumulated export volume to date has amounted to about USD 1.2635 trillion and the total number of overseas buyers has reached 8.03 million. 25,000 exhibitors, 200,000 buyers, 210 countries represented each year.
Moderating – Steve Boecking, Vice President at Hillwood Properties
Mei Zhang, An associate in the Real Estate Practice Group in the Dallas office of Haynes and Boone

Gary MacDowell, Executive Vice President of Global Sales of Dollamur Sport Surfaces — Pitfalls of Partnerships in Asia

Dr. Chunke Su, Associate Professor, UTA Department of Communication — Managing Cultural Pitfalls & Risks

Oscar Arriaza, Senior Vice President at Bank of Texas
About the Moderator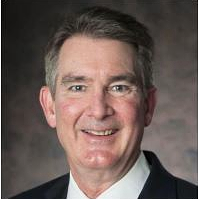 Steve Boecking, Vice President, Hillwood Properties
Steve Boecking serves as Vice President at Hillwood Properties, developer of the 18,000-acre AllianceTexas development in north Fort Worth. AllianceTexas is anchored by the Alliance Global Logistics Hub, featuring one of the nation's largest intermodal hubs operated by BNSF Railway, two Class I rail lines, Interstate Highway 35W, and the world's first industrial airport, Fort Worth Alliance Airport.
Boecking oversees the management of the 9,600 acre Foreign-Trade Zone (FTZ) #196 at AllianceTexas. Additionally, he is responsible for community relations and works to continually enhance the multimodal transportation infrastructure, supply chain services, workforce development, and economic benefits for companies within the development.
Boecking has been a featured speaker on Foreign-Trade Zones, Global Supply Chains, and Workforce Development at several regional and national conferences such as the National Association of Foreign Trade Zones (NAFTZ), the Council of Supply Chain Management (CSCMP), The Journal of Commerce (JOC), and more. Boecking has also lectured on Global Supply Chain and International Trade at the University of Oklahoma, Texas Christian University, University of North Texas, Southern Methodist University, and the University of Texas at Arlington.
About the Speakers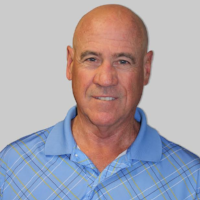 Gary MacDowell, Executive Vice President Global Sales and Business Development for Dollamur Sport Surfaces
Gary D MacDowell is one of the owners and Executive Vice President Global Sales and Business Development for Dollamur Sport Surfaces since 2004. Based in Fort Worth, Texas and established in 1996, Dollamur is the largest global manufacturer and distributors of high-performance training and competition sports flooring for wrestling, martial arts, gymnastics, cheerleading, fitness and functional training. Dollamur mats are the preferred choice in hundreds of top-level competitions throughout the United States, Canada, Europe, Africa, South America and the Middle East, including many national championships, Olympic-qualifying events and the 2016 Rio Olympic Games.
MacDowell is also Chairman of the Board Flexi Roll Sports Co, Ltd a Joint Venture based in Leling City, Shandong Province, China and established in 2010. The Joint Venture is in cooperation with Taishan Sports Industry Group, a leading sports equipment manufacturer based in China with sales offices throughout Asia. Prior to joining Dollamur MacDowell was Vice President and Director at Motorola Paging Infrastructure Division responsible for the US and Europe distribution markets. MacDowell attended San Jose State University earning a BS degree and California Life Time Teaching Credential..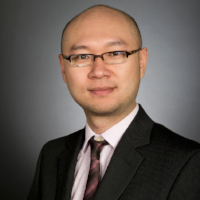 Dr. Chunke Su, Associate Professor at UTA Department of Communication
Born and raised in China, Dr. Chunke Su earned his M.A. and Ph.D. from the University of Illinois at Urbana-Champaign in 2007. He is currently an Associate Professor in the Department of Communication and a guest professor in the College of Business at the University of Texas at Arlington (UTA). Dr. Su teaches Business Communication in UTA's China MBA program and Organizational Behavior in UTA's China EMBA program. He also contributes to UTA's signature Asian Business Studies graduate certificate program by teaching Chinese business culture and business etiquette to UTA's EMBA cohort prior to their immersive trip to China. Dr. Su has published and presented research work in a wide array of international journals and conferences such as the European Journal of International Management, Communication Research, Journal of the American Society for Information Science and Technology, Competition Forum, and Academy of Management.
Mei Zhang - Associate in the Real Estate Practice Group in the Dallas office of Haynes and Boone.
Prior to joining Haynes and Boone, Mei practiced law in China in the areas of real estate, mergers and acquisitions, investments, joint ventures and corporate law. She worked at a major international law firm in Beijing and one of the biggest U.S. real estate developers in Shanghai. She holds a J.D from Southern Methodist University Dedman School of Law, 2015, cum laude and an LL.M., Southern Methodist University Dedman School of Law, 2009 and an LL.B., Wuhan University School of Law, 1999.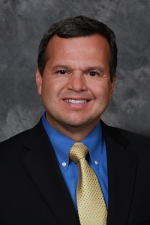 Oscar Arriaza - Senior Vice President at Bank of Texas
Oscar brings over 25 years of foreign exchange market experience that includes international cash management, currency trading and a consultative approach to FX policy development. In his role as SVP of Foreign Exchange for Bank of Texas' International Services group, he assists companies with developing strategies to mitigate foreign currency risk affecting the balance sheet and income statements. Prior to Bank of Texas, Oscar was Vice President of Corporate Foreign Exchange Sales at Wells Fargo Bank in Dallas where he worked with middle-market companies conducting business in the NAFTA region, Europe, the Middle East and Africa (EMEA) and Asia-Pacific regions. Before Wells Fargo, Oscar spent 12 years in New York working for two money center banks. Oscar earned a BBA in Finance/Real Estate from Texas Christian University
SPONSORSHIP OPPORTUNITY!
We are offering you the opportunity to sponsor a booth for your business at this event for only $100! Sponsors get a table and logo featured throughout this event. The $500 Bronze sponsorship includes 1 display table and a speaker slot.
Thank you to our sponsors!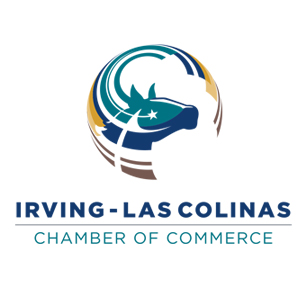 Thank you to our Bronze Sponsor!!!

Thank you to our collaborators!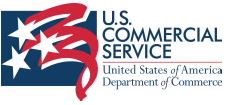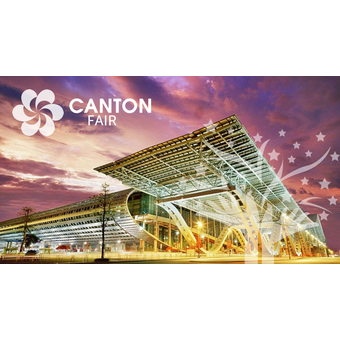 Irving Las Colinas Chamber of Commerce, 5201 N.O`Connor Boulevard Suite 100, Irving, TX 75039